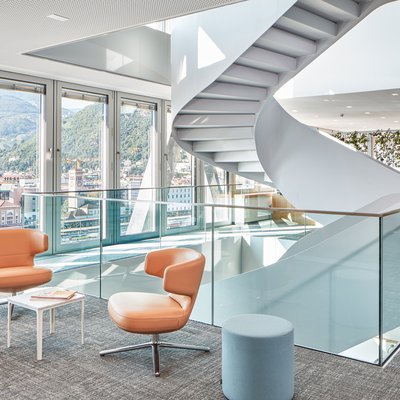 Markas Bolzano
The right light at the right time. Refined architecture and lighting solution with high innovation factor.
Project with distinction
The headquarters of the Markas service company designed by ATP Innsbruck is characterized by a well-proportioned structural shell that can "grow" with the company. The planners designed the maximum permissible cubage to provide space for future expansion - in this case downwards. ATP received the 2021 German Design Award for this project.
Thanks to the intensive involvement of employees from all departments, an office building was created that meets all the needs and requirements of the individual divisions. At a height of 14 m above the generous air space lies the garden and terrace floor that can be used for breaks and events.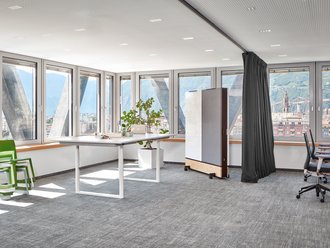 Carefully selected
In general, light is more than a medium for seeing: light controls us. It activates or calms us. It is responsible for our acceptance of the spatial surroundings. More and more clients are becoming aware of the importance of modern lighting concepts in tuneable white. They include the Markas developers.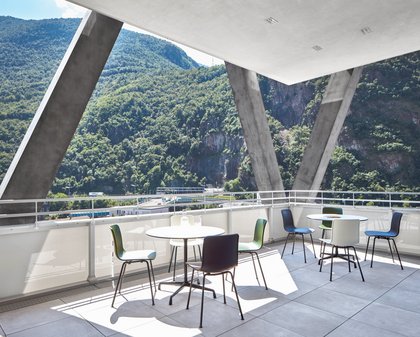 Light planning: Bartenbach
Source: ATP