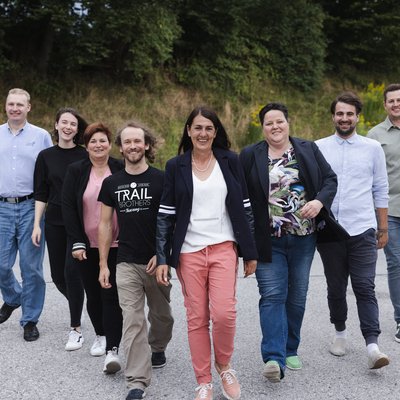 Why Artluce?
We inspire with light and heart and soul - for over two decades now.
Light carries the room and creates atmosphere
Light determines how a space or place affects us. Where do we need how much light? How can light be used purposefully without imposing itself? Does the lighting concept support the interior design? How can light be used to create a specific atmosphere?
Creating optimal lighting conditions is an art in itself. To provide the lighting designers with the appropriate technology for this purpose is precisely the task we have dedicated ourselves to at Artluce. With plenty of passion, experience, and knowledge, we create solutions for a special sensation of light in a space - depending on the project and customer requirements. Because light not only brightens up our lives, it also contributes significantly to our individual well-being.
Design, planning, and technology with a passion
Our aspiration extends far beyond quality and functionality. This is why experienced engineers, technicians, and designers work together in an interdisciplinary team in our Design and Development department. With the latest findings from the fields of user focus, spatial planning, physics, and architecture, they develop the lighting solutions of tomorrow.
What unites them? The desire to inspire our customers with tailor-made products for all conceivable application areas. Be it office, educational institution, retail, or public building: We'll find the ideal lighting solution for your project.