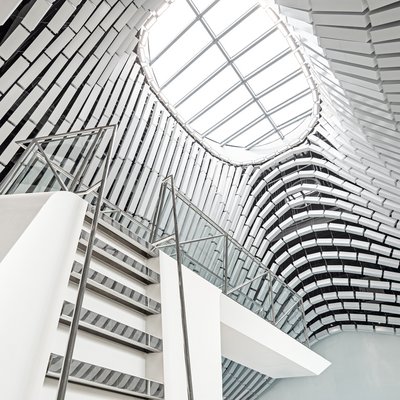 Paracelsusbad
Gentle forms characterize the architecturally unique building, which creates a place to feel good in the midst of the urban structures in the city of Salzburg.
Relaxation with a unique view
Located directly in the heart of Salzburg and on the edge of the world-famous Mirabell Gardens, Paracelsus Bad & Kurhaus offers exceptional architecture, state-of-the-art facilities, and a breathtaking view of Salzburg's Old Town.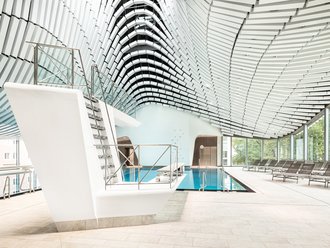 The urban building is characterized by the highest level of creative quality and functionality. The shell of ceramics and glass reflects the elegant shapes of the water. The ceramic slats on the facade not only provide protection from prying eyes, but also round off the overall appearance of the building. The special ceiling design in the open panorama level is a head-turner for every visitor.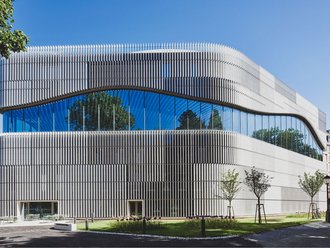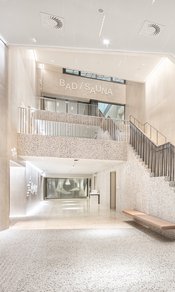 Light planning: Bartenbach
Source: Paracelsusbad