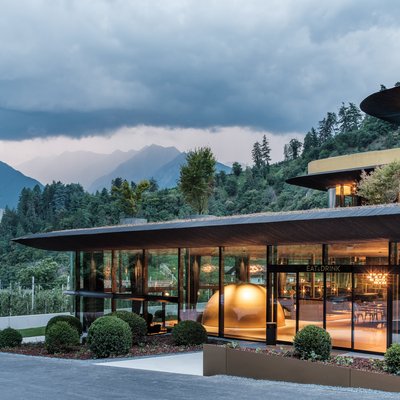 Prinz Rudolf Smarthotel
The Smarthotel Prinz Rudolf nestles perfectly into the landscape in Merano.
Prince Rudolf the Smart
With its curvaceous lines, terraced structure, and open design, the building nestles into the natural terrain.
A walkable green roof connects the lovingly designed camping and hotel area and creates a meeting place for all guests.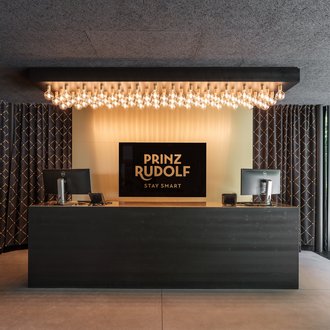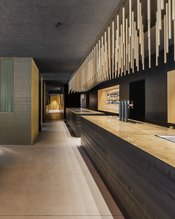 The elegantly designed yet playful ambiance gives the hotel its individual style and a special feel-good factor. Gold elements and natural materials are found throughout the house and underline the concept of the two architects, Manuel Gschnell and Stefano Longo.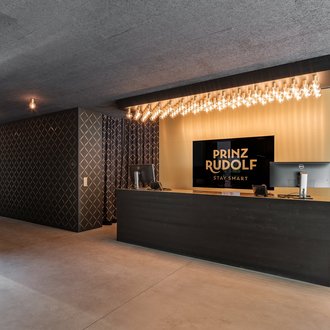 Light planning: Lichtraum²