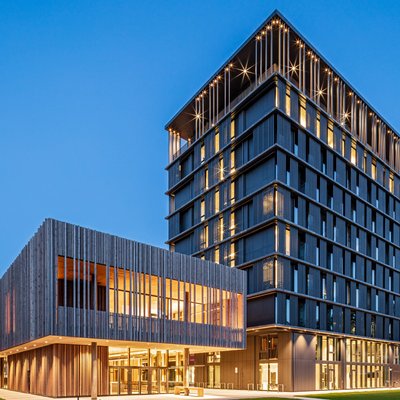 Med Campus Linz
Good lighting plays a key role in enabling learners to absorb information in the best possible way.
Four buildings, four functions
The Med Campus of the Johannes Kepler University Linz that was completed in 2021 is a balanced combination of buildings, colors, and materials. LORENZATELIERS with Tyrolean architect Peter Lorenz has succeeded in bringing the functional requirements into harmony with refined architectural details.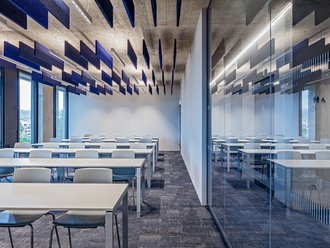 Independent buildings, a common basis
The four buildings combine in harmonious contrast to create an atmospheric meeting space, where light also plays a key role.
In the entrance area of the administration building, a black olive tree and the curved spiral staircase provide a successful combination of nature and concrete. In contrast, the laboratory and research building is characterized visually by red shades and ceramics. In order to make perfect use of daylight, this part of the building is equipped with an intelligent facade made of movable ceramic slats.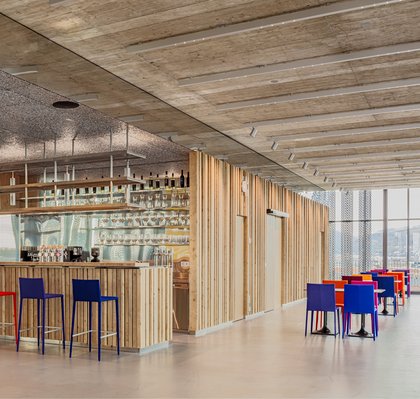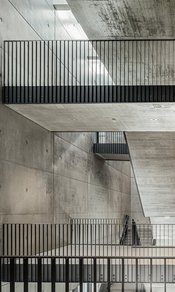 The lecture halls in the teaching building have excellent acoustics thanks to three-dimensional wooden elements. The library's wooden structure with its silver-gray facade made of larch wood provides ample space for exchanging ideas and learning, as well as seating areas with a lounge atmosphere, workplaces, and think tanks.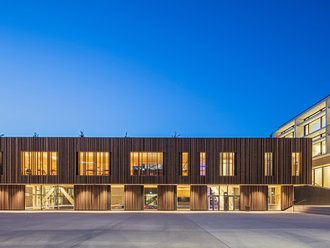 The right atmosphere
It goes without saying that light also plays a key role here. To do justice to this idea, daylight was used wherever possible in the Med Campus laboratory and administration wing. The right lighting with artificial light not only creates the conditions for good vision and satisfaction at the workplace: In combination with space, furniture, and acoustics, it becomes an important design medium - because light creates atmosphere.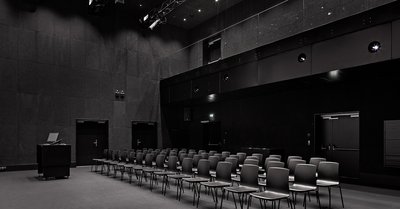 Light planning: Bartenbach
Source: JKU Linz