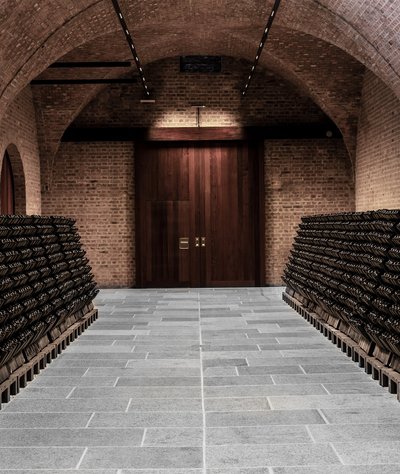 Weingut Schloss Gobelsburg
Well-proven meets innovation and enables extraordinary results.
Barrels on wheels
The oldest winery in the Danube region - the Weingut Schloss Gobelsburg - celebrated its 850th vintage in 2021, thereby expressing a long-standing tradition in the form of "fine wines".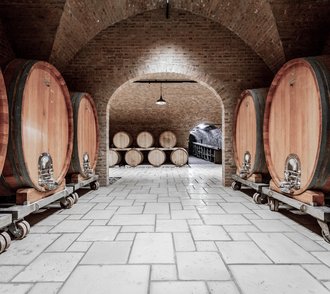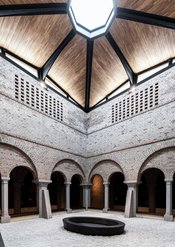 At a time when many places are attempting to produce homogeneous wines that appeal to the widest range of tastes, the focus at the Gobelsburg Winery is quite different.
The wines from the cultural landscape, characterized by its rolling hills and natural terraces, are allowed to mature in peace and are distinguished by their personality and individuality.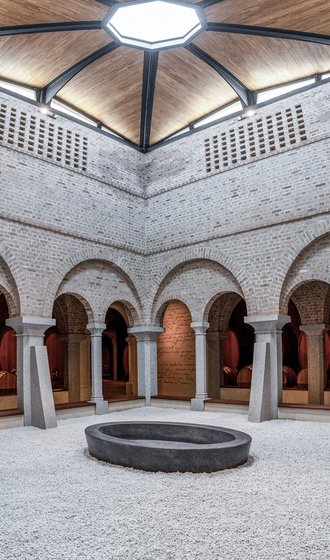 Weingut Schloss
Gobelsburg
A special concept
The carefully selected barrels, for which wood from the region is widely used, also contribute to the characteristic flavor. In order to minimize the use of machinery, the "dynamic cellar concept" was developed, in which the wine is not pumped but transported by rolling barrels.
In the extended cloister cellar, which is the focal point of the cellar complex, the stored barrels are perfectly accentuated by the lighting.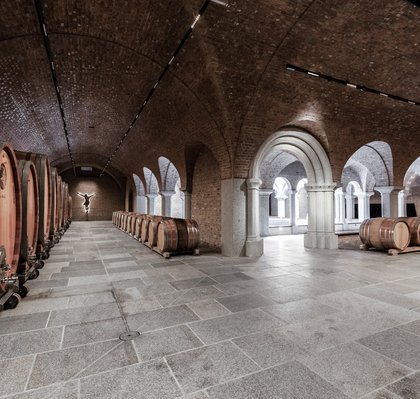 Light planning: Bartenbach GmbH
Source: Weingut Schloss Gobelsburg